Our Segment of getting to know more about our brothers and sisters in the ministry of the gospel is back.
Today meet our lovely sister Mercy Masika, a praise and worship singer and a mother of two  (a girl and a boy). On her music career as gospel musician she has scooped several  awards and also currently she is a Groove Award Nominee 2013 (Video Of The Year Category – Emmanuel).
What makes her stand out as a lady is her passion for ministry of the Gospel and if you have seen her singing( At Jcc Church) you will agree with me that Mercy has that kind of love for the Lord.
Read her  music journey Below
Mercy Masika Muguro
I started singing in church at a very tender age. My parents travelled a lot on missions and my sister and I accompanied them. I have pictures of us singing when I was four.
With help from my mother, I recorded an album at 11, titled Nobody Like Jesus. Throughout primary and secondary school I sung. And every weekend we had invitations to sing in other places. In Form One, I released my second album titled Roses will bloom again, which I did with Reuben Kigame.
After Form Four, aged 18, I released Amukomete, with the realization that you have to reach your own people. This album introduced me to the world. My latest album, Milele was launched last year (For which she won 'Artist of the Year' and 'Female Artist of the Year' Awards at the 2008 Groove Awards).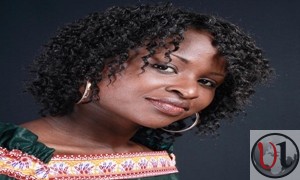 The murky waters
When I plunged into music, I resolved to put my challenges aside. I was convinced that bitterness would only stand in the way of achieving my goals. It was not easy though. Many people for instance, took me for granted.
Some would refuse to honor their pledge to pay me after a day's performance. But I learnt to disregard this since my motto was: So long as people are blessed, it is fine with me.
I think gospel is doing well in terms of concerts and gatherings.
Future plans
"I plan to do music fulltime. Music is what I do best and the industry in general has been growing since 2002. Gospel music differs from secular as we speak life and hope. For me it is not about the fame or money; I am happy when my music ministers to someone hurting or when it helps them experience God.
I believe that anything God gives me should be used to bless others. I have a project in Yatta, where poverty is a grave challenge. I work with women in this project that is called Aka Oi (Wise women). I am currently raising funds to help the women make something of their lives.
On the side, I make and sell jewellery — just completed a course on cooking and i must say its fantastic , a hotel, bakery and catering mentor ship on the way it is my hobby."
Hope you learnt a  little more about Mercy Masika. Blessings