Groove Awards began way back in 2004 in as a small gathering of gospel stakeholders. 12 years down the line, they have one of the biggest companies in the country as their sponsors, with the best event organizers handling the event which will be held at The Kasarani Indoor Arena with hundreds of people in attendance.
Roughly 2 days to 2016's Annual Groove Awards. The atmosphere is intense as this year has seen massive changes to the nominations categories.  Artists have been left out for reasons we can only speculate, while other artists who were left out in previous years have been included this year. The category, Dance Group of the year has been left out on the nomination list, despite Groove Awards' request for dance choreography submissions.
DJ Mo won DJ of The Year for the second time in a row last year. This time he is up against the same Djs- Sadic, Krowbar along with Gifted Djs winner Dj Ruff, 2015 Talent To Watch Dj Tabz and KKrew Dj GG. We hope someone else carries the day this time. Bahati won Male Artist The Year for the second year running. He is absent this year, with Guardian Angel, JFam, Ekodydda, Pitson, LJay Maasai and Daddy Owen being this year's fresh nominees.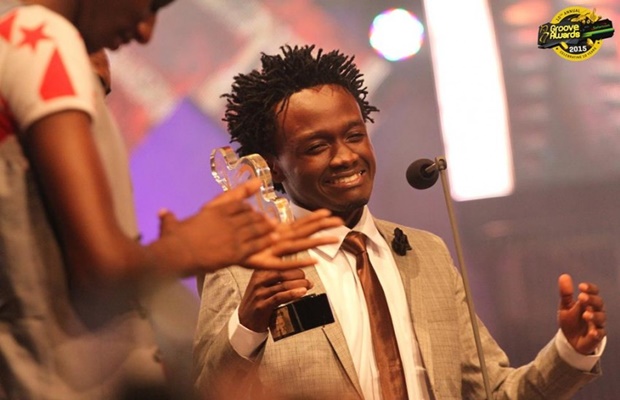 Groove Awards in the past have introduced surprise awards during the award night, where they gift individuals who have contributed to the Kenyan Gospel industry. We can only guess who will be awarded this time.
This year we have seen and heard amazing work by Kenya's music producers. Will they be awarded this year?
We are expecting the best of performances this year. Willy Paul in last year's Tam Tam performance, surprised the audience when he began his performance in the air, raising the bar for this year's performances to be just as mind-blowing. This year's wins are quite unpredictable, as the nominees in each category have made their mark in the industry and put much effort to deliver the best to their listeners.
This year's award ceremony will be starting earlier than it was last year, Guests should be settled in the arena by 3pm unlike last year's 6pm. We await to see what the artists and the event organizers have in store for us to make this year's awards memorable.