On 17th January 1999 the Jubilee Christian Church (J.C.C) was launched by Bishop Allan Kiuna and Kathy Kiuna holding their first service at a restaurant.
Not long after, the church grew and they moved to a Restaurant on Kenyatta Avenue and about 9 months after establishing their church, JCC had to move once again to a bigger Restaurant at the Kenyatta International Conference center.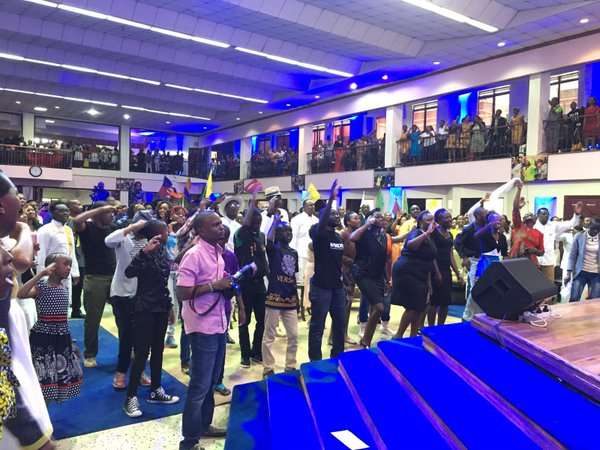 17 years late, the church has expanded into a 10,000+ seater church in Parklands. The church has not only expanded physically but also geographically as they have opened branches in Thika, Kitengela, Eastlands and now they have a new centre on Thika Road.
Their new church is a big white tent situated on the Thika superhighway at Exit 7. Their service is run every Sunday from 9: am to 12:00 noon by Pastor Morris and Pauline Gacheru.