Another open letter that we got and we thought as a Kenyan gospel website we have a mandate to share. We have seen Princess Faridah , Lady Bee , Size 8 moving from secular industry to gospel and we feel its one of the best decisions they have ever made.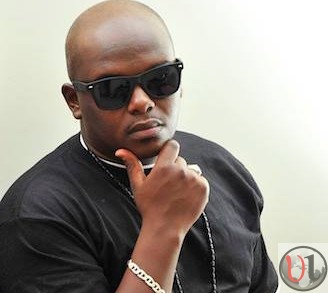 Now to Nonini Mgenge Mtrue who is one of the highest paid artistes in East Africa and recently was awarded at the MCSK Awards 2013.
Nonini though not in gospel music has played a pivotal role in great initiatives including Pamoja Conje (Conjestina Achieng) and also Colour Kwa Face (Fight Against Discrimination Of people affected with Albinism)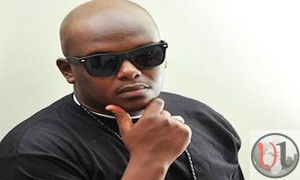 Here is a letter written by a gospel artiste by the name of Mteule Cantonato Nonini. Read Below
I have been thinking of Something for sooo Long, Infact, Since I started singing Gospel Music.
And today I just thought to air my thoughts about some Secular Musicians whom I seriously admired their style when I was in high school.
When I was in form 2 in a school in Transnzoia District, Genge Music was My favorite Style. I would spend the Whole afternoon listening to Nation FM, Now Easy Fm's Chart and Vote for songs like Mtu Saba by Nonini, Jua Kali and Mahatma. Infact, I could flow it line by Line. I liked Noninis flow then, juacali was a little bit hardcore Genge.
This Music Influenced me to begin composing Lyrics in genge style and in time I was Good in rapping. At Games time we could meet somewhere in the field and start Rapping with my classmate Kamlesh, -Who does some Julianish like Hiphop-and we entertained our Students Fans.
After a while Genge Got in my Blood Vains and I started composing songs on Aids for school events.
My commitment to church Got me to the Pulpit and I started doing Gospel Music.
The reason I write this is not to pass a BIOGRAPHY or such. I
But, I have had a deep desire to see the people who made me sing and Rap gennge Get Saved and Do Gospel Music. Somebody May Call this "Wishful thinking' But In my Heart am really Praying. Seriously.
I hereby wish to call for Nonini to accept my Humble request to crossover to Gospel Music.
People saw Nonini as a darty Guy especially after realising , Leo Niko kwa Keja, Keroro and So. Nobody new that he would once be an ambasador for albinos with His Famous Color kwa face campaign. And I can see salvation coming His way and maybe soon, Who Knows, Together we may start 'Yesu Kwa Mtaa' Movement.
The Grace of God is Sufficient, I respect the Godfather of Genge. And I would like Him to Connect with God the Father and this will be a huge Celebration Man.