Posta Kenya employees went out in the streets this morning protesting over delayed salaries.
The workers drawn from different Posta Kenya branches across the country downed their tools citing unpaid arrears for over 5 months now.
"Haki yetu mishahara haki yetu tumechoka !," These are just a few of the words heard saying as they were marching in different streets.
The postal workers protested saying that they had been neglected in those 5 months and most of them had undergone a lot of suffering.
" We have not been paid for those 5 months no one has received even a single cent even as pension and so we demand our right to be paid," complained one of the workers.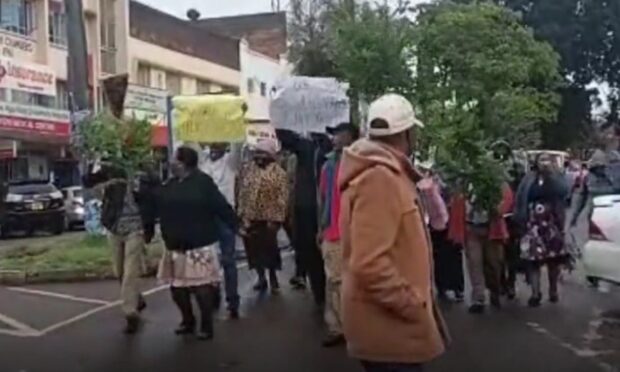 Last month the Communication Workers Union issued a strike notice to all of its members over the delayed salaries.
According to the union, more than 2,500 employees had not received their salaries in the last 5 months period.
The Union's National treasurer Joseph Rwanjau said that Posta Kenya employees would continue with the strike that was called by the Union's Secretary General Benson Okwaro.
Okwaro said that many of the employees were suffering and struggling with meeting their basic needs such as housing and getting food for their families due to the arrears.
He called on the national government to come out and avert the crisis to save the corporation from collapsing as well as ensuring employees were paid all their arrears.
He has also called on the State Organization to come up with creative initiatives and innovations to help it compete with other courier services companies and make profits.