"I know my place – I am second," she explains. "My husband is the head of the home. Whenever there are decisions to be made, we discuss them. Sometimes we agree to disagree, but his word is final."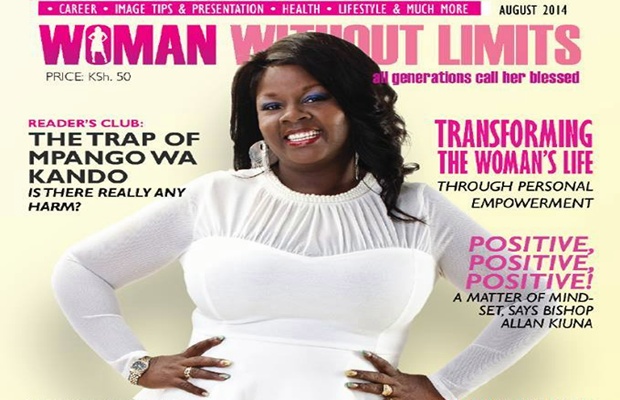 These are the words of Reverend Kathy Kiuna who has played a major role in inspiring women to pursue for excellence in what they do. She has released the magazine for the show which covers news of  women in faith and relationship matters.
The magazine has been authored by Kathy Kiuna and on this edition it has featured an epic story of Linet Munyali a.k.a Size 8.
Get Yourself a copy for only 50 shillings at JCC Parklands Get Understanding Bookshop or call +254 719 777 222 for more info on how to get it