Award winning gospel minister Janet Otieno who is passionate about her calling and dedicated to spreading God's light through worship has released yet another great song titled Nifunze.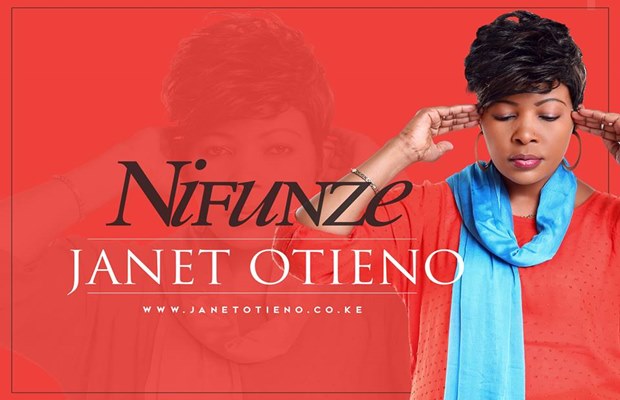 "Teach me, Lord, the way of your decrees, that I may follow it to the end. Give me understanding, so that I may keep your law and obey it with all my heart." Janet Otieno declares in the music video that has a simplistic message but cutting across the listeners vision.
This is another blessed tune from the singer who once captured hearts of the youth and old from her debut hit single Niongoze after releasing Napokea Kwako with Christina Shusho.
Watch Nifunze video below that was released with another worship song in line called Roho Mtakatifu.
Roho Mtakatifu – Janet Otieno