Its the month of showing appreciation to you're loved ones be it your parents siblings or be it you're spouse. System Unit will be on the same theme this Sunday for  Cross Konnect themed Valentine's Affair.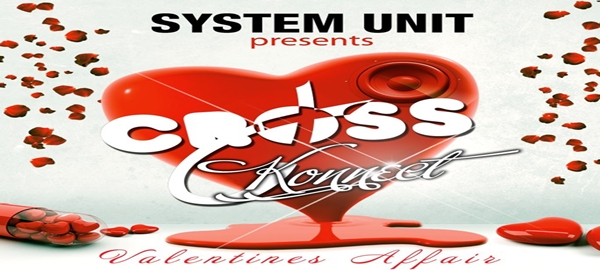 System unit will also be launching the official Kenya Airways Riddim done by a group of  ragga/reggae gospel artistes including Hopekid, Dafari Daf, Suz-Eye, Mr.Googz among others.
Make a date then with the System Unit at Timers restaurant (Bakers In Opp G.PO)  on 10th February from 2pm-6pm  as charges are only Ksh.150/= including a Free Soda.
The Dress Code is Black and Red and the best well dressed guy and lady will be awarded.