The rate of un employment in the country is quite alarming evidenced by the number of people that showed up for an interview for K24 studios.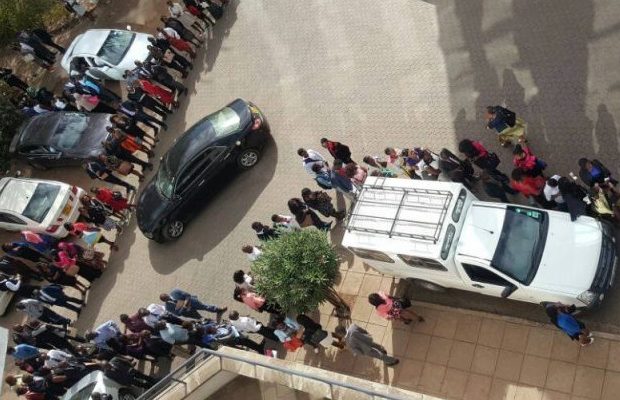 It's reported that over 1000 interviewees lined up outside the office to be possibly mistaken for a singing audition or an election voting day.
Unemployment is a major challenge that affects youth across Kenya. Approximately 800,000 young Kenyans enter the labour market every year and youth unemployment is estimated to be as high as 35%, compared to the overall national unemployment rate of 10%. Furthermore, 80% of unemployed Kenyans are below 35 years old, reports the guardian.