Uliza Links Is here to keep you informed and also to promote local talents in the Kenyan Industry.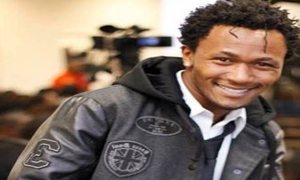 We caught up with Deejay Mo (Sammy Muraya) a co-founder of Deejay Academy Unit known as System Unit and also NTV Cross Over Show co-host. Hanging out with deejay mo made us know him better as a person in regards to him being a disc jockey and also a christian.
This is what we call "Niko Linked" our brand where we try to link an uprising talent with their role model or mentor. For all those who look up to deejay Mo as a mentor we have something you would like to know about him.
In Interview Deejay Mo talks about:
Who he is?
Why He chose to be a deejay?
What is System Unit?
What are his dreams and inspiration.
This is just part one of the interview and we have more to share watch below :