Ghetto radio hosted one unique Peace event called Ghetto Together on Saturday the 16th In Huruma(Mathare) and Kibera.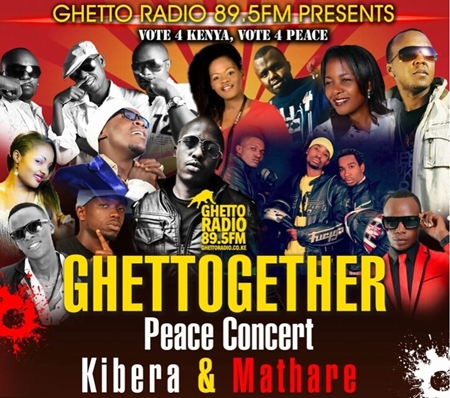 The event was a success as sponsors pulled in through to support the event including Red Cross Kenya. Top Artistes attended the event including Jimmy gait and the main theme of the event was : As You Vote For Kenya Vote Wisely.
Here is a short clip of Jimmy Gait at the event shot by Ghetto Radio and produced by Link Films.