Have you always tried singing to songs but at times you can't get the correct lyrics? Worry not any more as you can now sing correctly backed up by Adawnage at the Gospel Karaoke Night hosted by Emerald Events Management Kenya.
The Event will be on the 2nd of March at Timers Restaurant from 7pm and will host Groove Award Winner Band The Adawnage Band.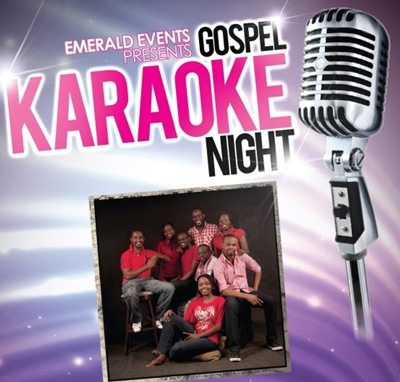 Its main objective will be to:
1. Pull the youths from night clubs into family friendly and fun events;
2. Offer variety in the Christian entertainment scene;
3. Encourage deeper understanding of the messages behind popular Christian songs; and
4. Market artists and their brands.
In addition, there will be DJ mixes, hype sessions from the one and only from Genius Entertainment, The Hype Mover Mc Kelly. Also enjoy interactive games and great prizes are up for grabs including A Dinner For Two, Photoshoot and Auto graphed CD's
Charges are only Ksh.200/= and tickets are available at Diamond Shopping Mall (Opposite Odeon Cinema) 3rd Floor Suite 3B.