Be My Faithful gospel group mostly known as Bmf in conjunction with lydyllic planners will be hosting Pamoja Fest this Sunday.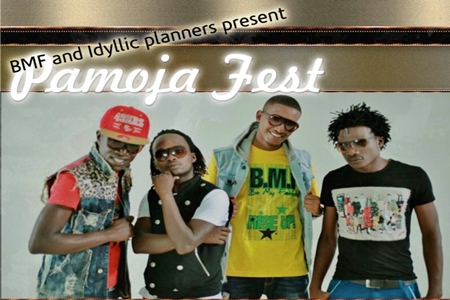 The Initiative called Pamoja Fest was organized with the aim of  engaging positive ethnicity in a recreational setting. The country was initially divided  on tribal lines after the elections process and BMF have decided to make a bold step to engage the community.
They will not be doing this alone but they will be joined by the following shortlisted musicians :  MOG, Dk Kwenye Beat , Mary Otieno, Mr Seed, Altarmin Dance Gloria Muliro Willy Paul among others. The Emcee will be Mc Njugush of System Unit.
The event is sponsored by Badilisha Mtaa Music and will hosted at KAG Huruma (Rounda) on 28th April from 12- 7pm.