Highest Praise is a music band that saw its inception in July 2012 with a strong desire to share the love of Christ to all. Music and outreach has been their medium through which they spread the love of God to all people regardless of demographic. In October 2015, They launched their debut album titled 'OutCry' which was nominated for a Groove Award in the best album category.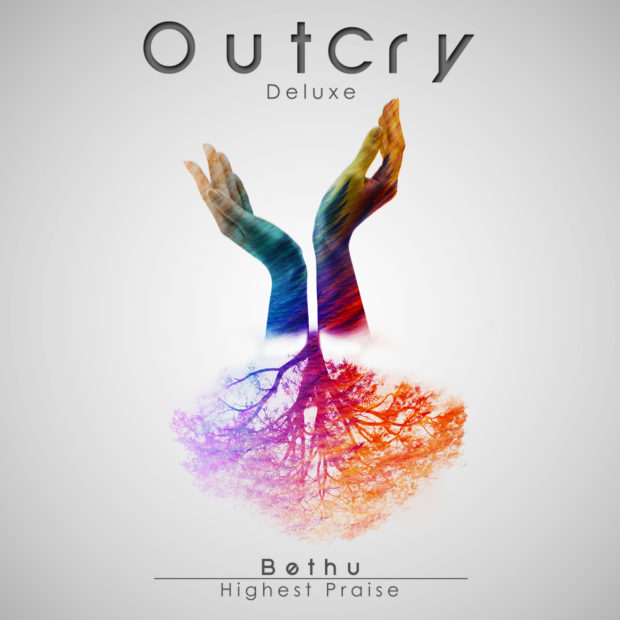 In October 2015, they were strongly impressed in their hearts to have a forum where young people can come to connect with the Love of God and be fearless givers of such. The Love Awakens Conference was put forward to be one of the mission arms of Highest Praise; a forum not only to impart knowledge but to demonstrate this Love of God and how to effectively spread it in their spheres of influence for transformational and reformational goal. This year will be the inaugural event.
Some of our guest speakers will be Chris Arnold, Yvonne Wamulwe, Gibson Anduvate, Rebekah Dawn, Steve Sandagi, Tatenda Chikwewe, Pete and Sharon Crean
The musical guests will be Floodlights, Mwanga band, Exalted and Rebekah Dawn. The 4 day conference will close with a celebration concert by Highest Praise Band.
The event is in partnership with International Christian Church, Cold Stone Creameries,
Kubamba Radio, Swizz Net Africa and Emerald Events.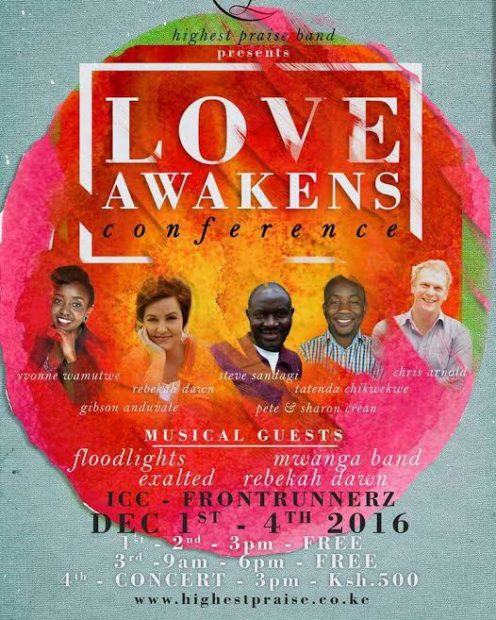 Event Details:
Event Name:
Love Awakens Conference
Venue
International Christian Center , Mombasa Road
Event Date:
December 1st- December 4th, 2016
Event Time:
December 1st : 3pm-7pm (Free Entry)
December 2nd: 3pm-6pm (Free Entry)
December 3rd: 9am-6pm (Free Entry)
December 4th (Celebration Concert) 3pm-6pm (Kshs 500)