Ever heard of Barker Shoes ? Well while most men can walk to Ngara or Eastleigh to buy shoes for 1000 bob or 1200 bob other men drive to valley arcade to buy shoes for Ksh 55,800.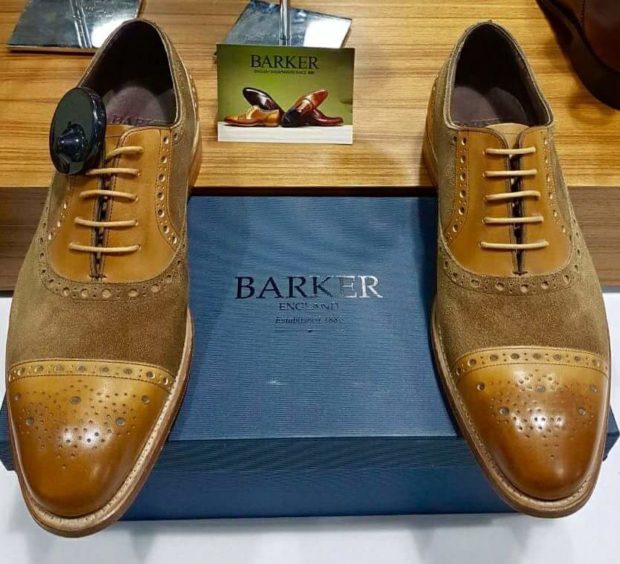 Writer Biko Zulu shared his experience while going to the shop to check out this shoes and he states that the sales lady would know whether you can afford this shoes or not.
In a note he stated :
"These British brogues cost 55K. Actually they cost 55,800 bob. As in, if you had 60K in your account they'd leave 800bob there for you to have a smoothie with. Do you know how you can tell you aren't the target market for these shoes? When you pronounce them as "Baker." The sales lady at Store 99 at Valley Arcade, instantly knew that I wasn't going to buy them given that I couldn't even pronounce them. "It's 'Baka'" she corrected me politely.
Fine, Baka.
She said most men who buy these shoes don't look like they can afford them based on their dressing, but there is a confidence in their gait that despises money. And they don't speak loudly or show hubris. Their arrogance is in their body language not on their tongues. They swipe. They have simple phones. Some wear checked coats. Most hardy tip.
But who is this god that makes other men buy shoes for 55K and others walk to Toi market? The thing with these shoes is that you can't tell they are 55K because men who buy them are not loud, they keep secrets from us, the serfs. I bet there are tenderprenuers, new money, who will always find a way of mentioning the price of these shoes on dates. And those too are not Baka's target market.
If I wore these shoes I don't think I would ever be in a hurry. I'd walk so slowly, feel each step. And I'd never kick anything, unless if I can't help it – like the bucket. I would not walk on grass."