Gospel singer Mercy Masika has brushed aside reports that she was involved in a grisly road accident. The singer who exclusively spoke to Uliza Links stated that she is out of danger and came out un scratched after  her car was bumped into by another car while on transit on Saturday morning at 2 am.

Mercy Masika who has hit the marks with her new song Nikupendeze was  travelling with her husband to Thika for a gospel award when surprisingly they got thumped into by another car of gospel artiste, Dominic Kinyanjui.
Reports had later stated that Mercy is fighting for her life but she brushed the rumors by saying that the accident wasn't that serious on her side but it's the car that got badly damaged.
Possibly the pictures that surfaced online of her in hospital and the car condition could have been the reason why blogs thought that she was badly hurt.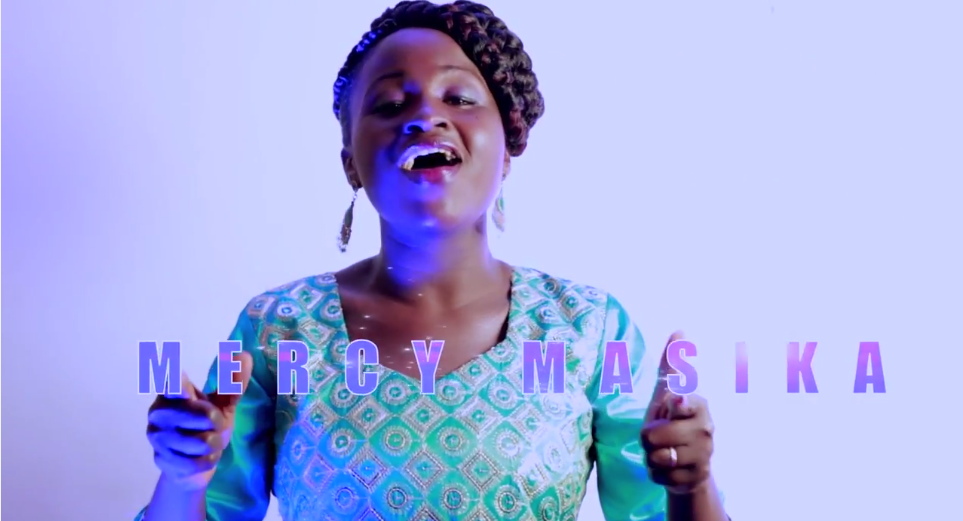 Having been cautious after the collision, the couple and the other driver were taken to Agha-khan hospital where they both had a check up and were cleared.
UPDATE :
Mercy Masika later performed on Sunday at Pure Praise Family Concert at KICC. She is okay, just shaken.