Mwafaka Awards

a Kenyan Gospel Awards Ceremony which is set up toto award  Christian individuals that have excelled in their various talents & careers is back.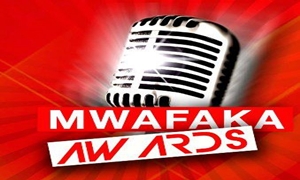 The Nominations Night is slated for Tuesday the 30th July at KICC. The rules for nomination are :
•Mwafaka awards are based on song video played on local television and radio stations in the country
•The awards are based on fans interactions on music including albums sales downloads and radio and TV airplay
•These measures were tracked all year long by a panel of judges and data collections partners
•The awards are based on tracking period of June 2012 to June 2013
The Nomination Gala Is An Invite Only Award Ceremony.