A plane carrying a Brazilian football team has reportedly crashed in Colombia. The flight was transporting the football team, Chapecoense, to Medellin airport when it disappeared off radar, according to reports.
The team was heading to the final of the South American football championship. The chartered flight is believed to have been carrying 72 passengers and nine crew, the country's civil aviation board confirmed. That included the Verdão's first team squad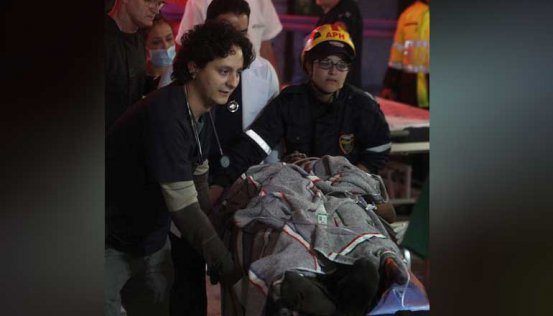 Chape have enjoyed something of a meteoric rise in recent years, having for so long been seen as something of a minor club in Brazil, since their inception in 1973.
The jet was also carrying Brazilian journalists among its 81 on board. Mayor of Medellin, Federico Gutierrez, has described the accident as "a tragedy of huge proportions."
The plane in question had been used to transport the Argentina national team earlier this month during the international break.
The debris of the plane carrying the Brazilian football team Chapecoense that crashed in a mountainous area outside the Colombian city of Medellin