NYALI Bridge ACCIDENT : News on Sunday morning from Kenya Red Cross reported that a car travelling along Mombasa had plunged into the Indian Ocean.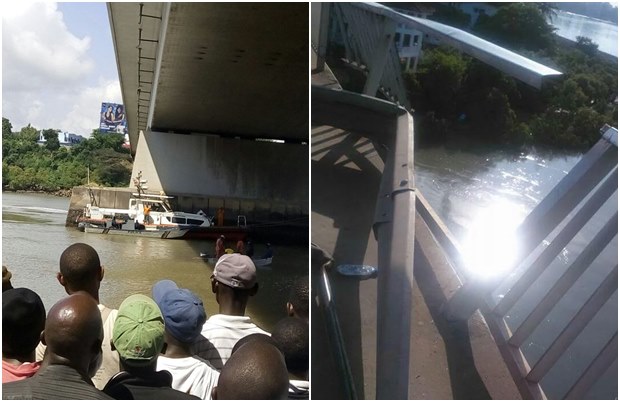 The car whose description was not clear was identified as a Prado by eye witness and true to the CCTV footage it was seen hitting the footbridge banks. With many being worried of what had happened news came later from Mombasa County that NO car had actually plunged into the ocean disapproving earlier reports by Kenya Red Cross.
This is probably the 1st time that news like this had been reported by Red Cross and ended up not being true.
Looking clearly at the CCTV footage the Mombasa Security team revealed that no car had actually plunged and security operations that were on going were stopped.
As at now there are no more rescue operations but confusion at large for us.