Reknowned radio prenter Talia Oyando took to her social media page to remember the late musician K-Rupt who passed on November 29, 2003. He was killed by a single gunshot wound by gangsters who had hijacked a minibus, en route to a concert in Nakuru.
This is what Talia wrote "I miss you so much. I still have your funeral program. I look at it from time to time. I can't believe it's already 13 years. I remember that day like it was yesterday. I'm sorry it had to be you. I miss you so much. From the days we had sleepovers at my dad's place with your bro Mwax talking all night to our hangouts with E-sir (I have this one memory) to our fights and you would always apologize even when it wasn't your fault. Before you passed away for about 2 days we didn't talk (longest 2 days ever). I can't even remember what the fight was about but I know it was moody me who was at fault.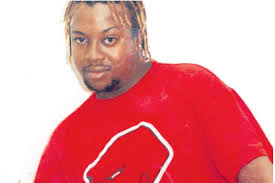 You came found me apologized and made me laugh so hard. You were wearing your superstar light blue sweats (ulizipenda Sana). We hugged we danced and talked for so long. Two days later you were no more. I miss you my brother you were one of my best friends and one of the people who was there for me when Sizzo passed away.
You were my rock. I don't know if I ever told you this but I love you Carlton. And I will never forget you. The great memories of pirates keep me going. I hope you are resting peacefully with your best friend Sizzo. I think of both of you often. You two left on the same year 8 months apart still hard to understand why… You two would have been on levels man levels… I miss you. I love you,"
K-Rupt had released hits such as 'Tukawake' 'Chacha' and 'Dada Njoo'.