Reverb Revolution Generation of Jubilee Christian Church (Parklands) will be hosting one of the biggest forums on 17th February to talk about issues affecting the youth and how to overcome them so that the youth can have a brighter future.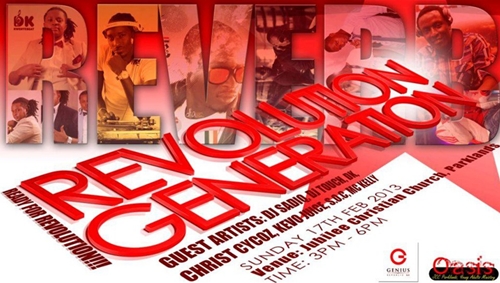 To mark the event a one to remember the hosts have decided to host the following  Deejays and Artistes among others: Deejay Sadic (The Mix Genius) , Deejay Touch, Dk Kwenye Beat, Kevo Juice (Gaspo Mag) ,Christ Cycoz, and Saints Of Christ (SOC).  The Emcee of the event will be the one and only The Hype Mover Mc Kelly of Genius Entertainment.
Charges are Absolutely Free!!