Renown singer Trey Songz has been the talk of the week after he jetted in the country for Coke Studio shoot. The artiste who made his first headline by boarding a Matatu took the news to a greater length when he gave 50 dollars to a street kid.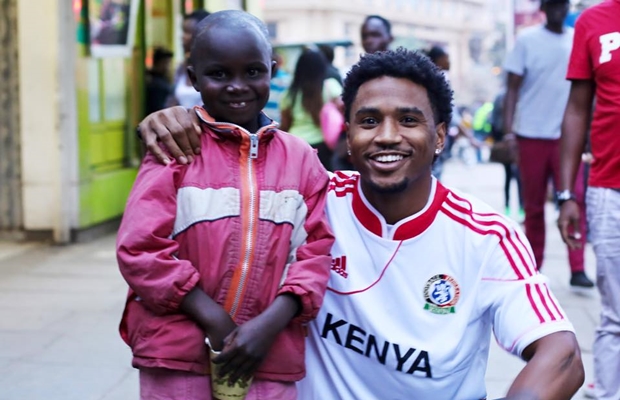 "This little dude was alone with his empty cup in busy downtown Nairobi and he just looked at me and smiled as we were walking.
I gave him the equivalent of like 50 dollars.
Then I asked him if I could take a picture with him.
Something about how big and beautiful his spirit was, while holding an empty cup put a lot of things in perspective for me. Overwhelmed with gratitude in these moments. Love my people so much " Trey Songz shared.
50 dollars which is equivalent to Ksh. 5000 in Kenya, according to Trey was a sign of saying 'I am touched by your situation but I am willing to help' but to some of his followers in Kenya and in the world it felt like it was such a small gesture. Trey should have done better they said.
Amanda Louise Yes 50dollars is ALOT to that one child but surely if you cared you could do more to bring him out of poverty and having to beg on the streets. 50dollars is not alot to you I'm sure..
Joe Kenya I hope you ain't trying to put out the image which guys from white dominated countries do, if it was from bottom of the heart then God bless
Zura Said Ali Honestly, most Kenyans ignore these kids..I included…so for you to stop,help n go to the extent of asking, if you could take a photo, is such a biiiiig deal..Thank you..thank you for reminding me what's most important.
Karen Wairimu It was wonderful what you did trey and hope you continue doing good things to those who need it. People too dont get it twisted, we all aint poor and starving in kenya! Just like every other counrty there are the rich, middle class and the poor… my country is beautiful and amazing.