At exactly 4.30 PM Pope Francis landed in Africa for the 1st time with Kenya being his 1st choice destination. Pope Francis will be touring Kenya, Uganda and Central Africa in a tour that is mean't to address morality, peace and social justice.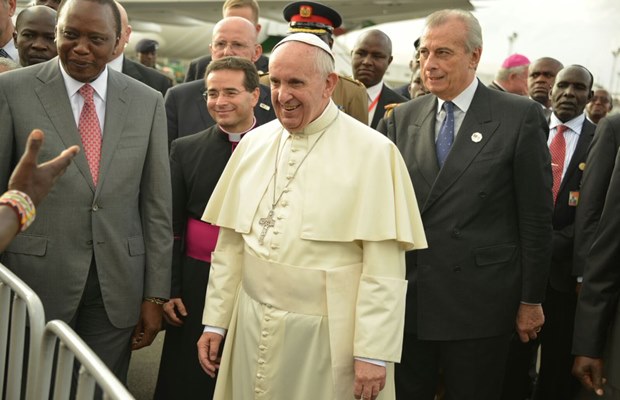 Pope Francis arrived in Kenya through a plane Atalia that is famously known as the Shepherd and was welcomed by H.E President Uhuru Kenyatta and 1st Lady Margaret Kenyatta. In the plane Pope was accompanied by his security team and a number of journalists that will cover his tour in Africa.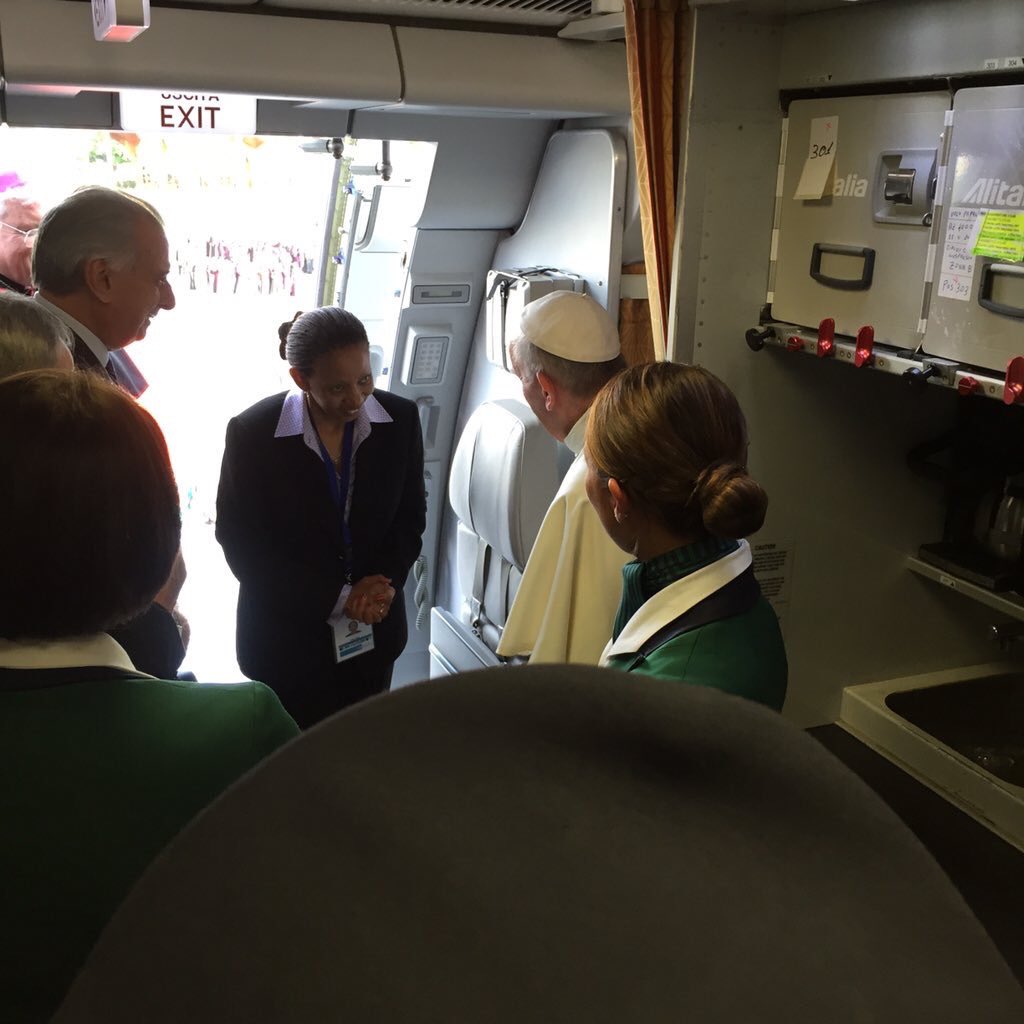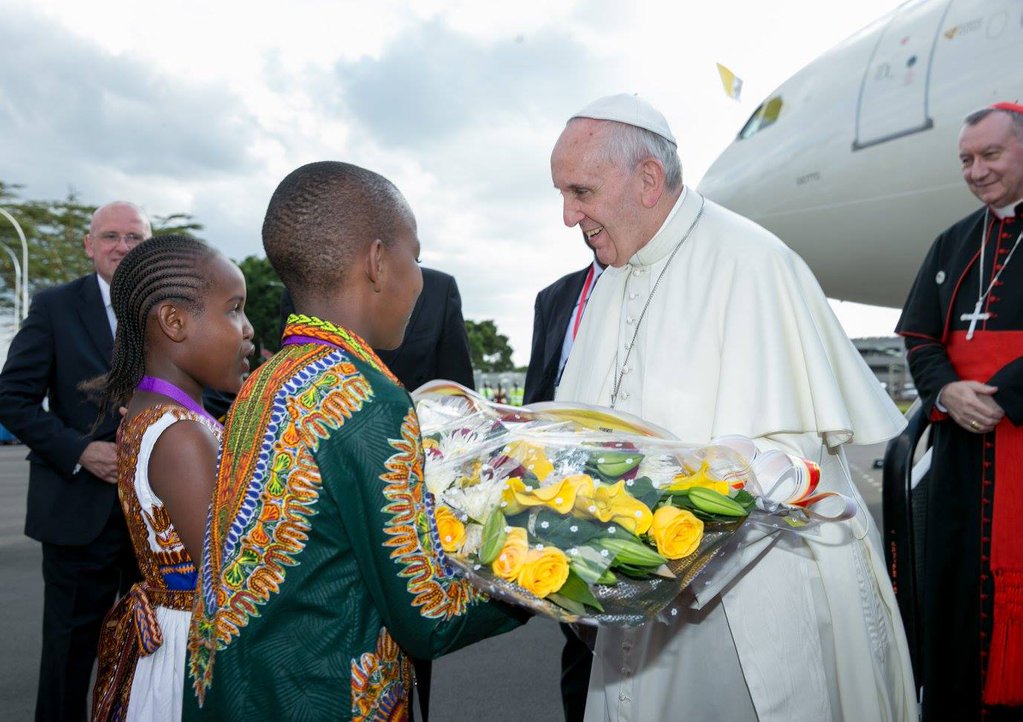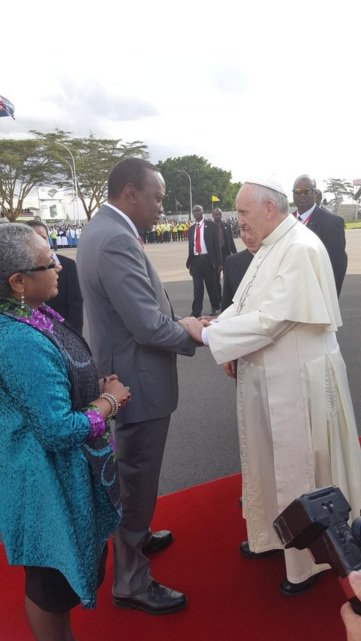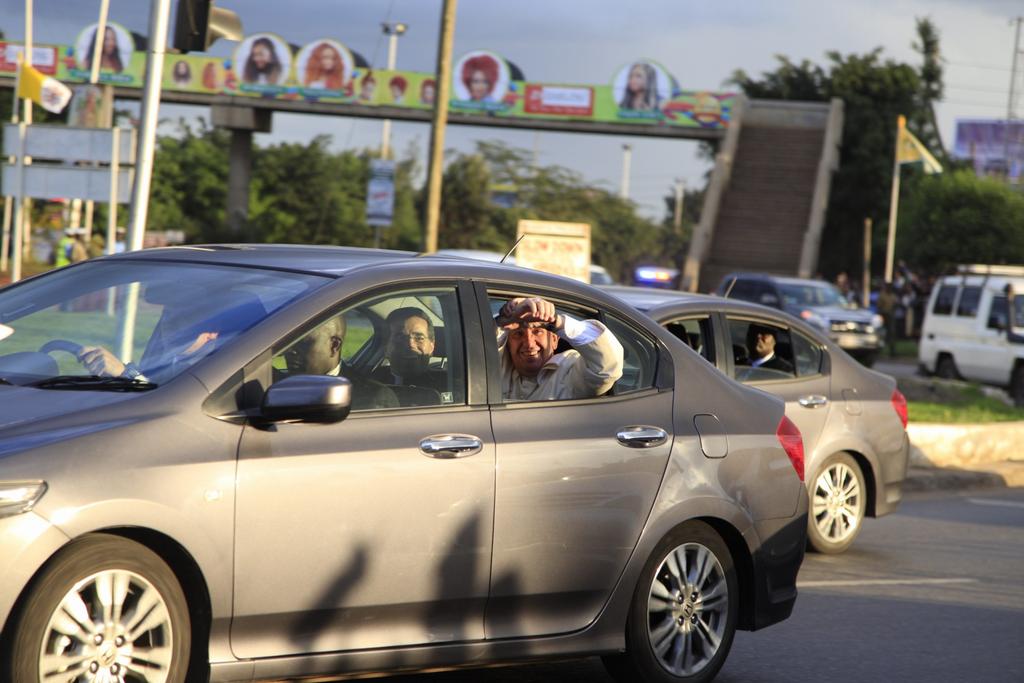 Pope will be in Kenya from 25th November to 27th November where he will meet the President Uhuru Kenyatta, the civil society, religious society and hold a public mass.